Changes and challenges in the retail Industry
According to Statista, global retail sales is expected to reach around $30 trillion by 2023, up from approximately $23 trillion in 2017
According to Forbes, by 2019, experts have predicted that 70% of e-commerce is likely to move from B2C and B2B models to models that focus on the individual customer experience through omni-channel retail strategies
According to Accenture, in the US, data collection and privacy is a major issue retailers are facing. The accumulation and custodianship of vast amounts of customer data creates a whole new raft of considerations and responsibilities
Retail Industries are facing rapid changes, from dealing with physical stores that are no longer needed, to how digitization can lead to re-training and re utilization of the staffs.
Responsible, effective and efficient management of these challenges can be serious to how a business is viewed by its customers, employees and the wider community.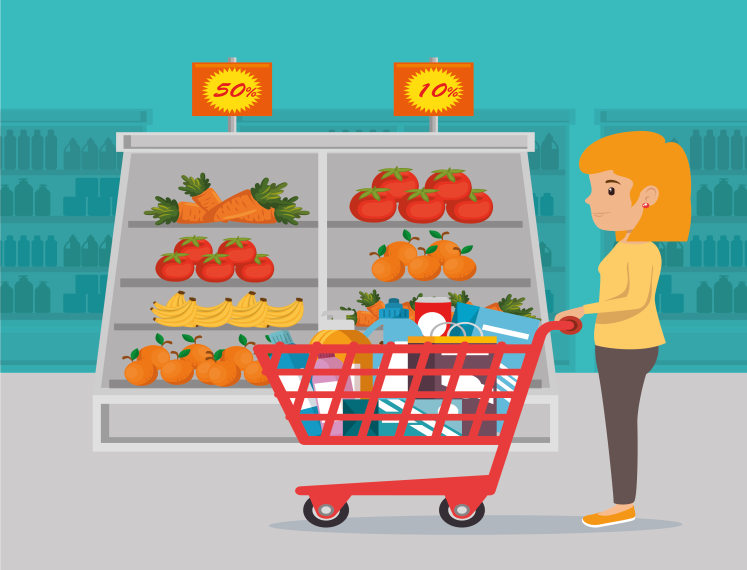 According to Matthew Shay, CEO and president of the National Retail Federation said that in a decade, 2018 has been one of the best years for the retail. While the economic environment will be more complicated in the future, retail CEOs are optimistic about the coming years.
Retail is changing but it's not dead
As per the Forrester's latest report of 2019, retail stores are actually growing by 54% including Omni channel, Marketing, and Personalization and B2C brands are planning to open new physical stores in the years to come. For a selected few retails, the in store experience will be the major revenue driver but this approach will eventually complement the online experience.
According to the description given by Forbes, "Retailers still face difficulties with regard to personalization such as limited amount of data, rare visits from their best customers, and product categories that are too small to drive incrementally."
Here lie important dissimilaritiesdepending on how you choose to adopt it while e-commerce is growing rapidly in today's time and retail isn't necessarily declining. The simply means that retailers need to begin thinking as Omni channel mainly by creating the seamless experience and also developing a "channel-agnostic" approach to create a connected customer centric journey.
Supply (In store) damage
Apple and Amazon, the most valuable brands in worldwide are changing the way stores operate and function by innovating their customer's experience. These brands set the good examples for all others. Now, the real question is changing from "Do you really have a good experience regarding in-store?" to "What are your thoughts in doing something different regarding the In-store involvement?"
For example, Anthropologies organizes in store events consisting of yoga sessions, and even organizes personal fashion designers who help put together and choose specific styles for their customers. A cosmetic retailer of U.K, Lush's extra-sensory experience allows customers to actually demonstrate products in store before its purchase and also offers excess of interactive options. Similarly another fashion retailer company called Nordstrom offers alterations and other benefits like espresso bars and curbside pickup .moreover there are other retailers such as Tesla, The North Face, and Under Amour that also offer dynamic retail experiences.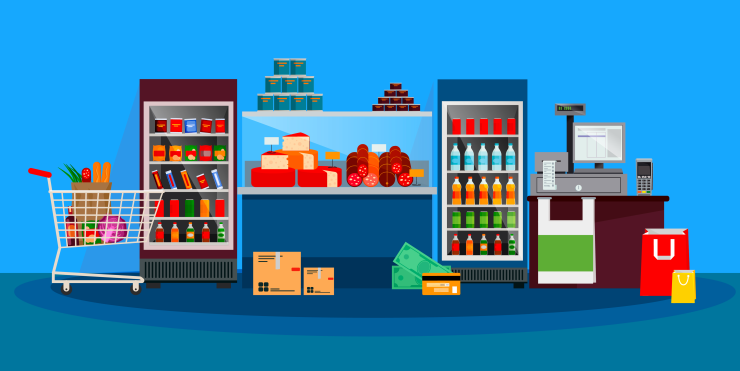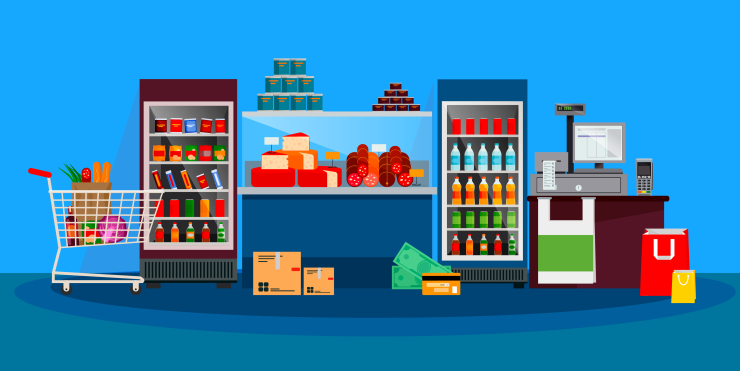 Some online-only innovators like Made.com and MissGuided are following in their footsteps, opening physical stores solely to connect more intimately with their customers. Did you know that, in the U.S., 40% of offline purchases are made after conducting research online? If they're not already loyal brand advocates, your consumers have likely educated themselves before making a purchase, effectively requiring your sales team to be more knowledgeable about your products.
Roles played by Smart phones in in –store?
To find reviews online, product information, and to do an online comparison, it was estimates that 84% of shoppers use their smartphone and if you can grasp technology to experiment with and combine some levelof AR/VR, then you'll be on the leading edge.
Having said that retailers would be well served to optimize their mobile shop window by connecting digital experiences with in-store actions. Now again coming back to this idea of Omni channel, it seems more real than it's ever been.
Suppose a consumer is logged into their account window shopping items in a store, then the store person would possibly, be able to have that information right there when they come into the store. Of course, this is easier said than done most associates just aren't equipped yet to be able to recognize who a shopper is when they walk in. Moreover, an emphasis needs to be put on what stores can control by creating a swift mobile experience from a centralized customer profile and unified database.
Data Challenges
According to a 2018 Deloitte survey report, 'Consumer experience in the retail renaissance', top data challenges for the retail sector identified by the report were lack of governance, security and agility. The brand leaders who reported a revenue increase of at least 10% in the past in 2017— focused on data, at nearly 2 times more than underperformers across all areas, on average. The underperformers were identified with lagging mostly in data management.
Skills gap is impeding data management improvements. Accessing, defining and using customer data is challenging to marketers today and many, like retail marketers, struggle with skill gap. Brand leaders must prioritize accessibility of consumer data and establish clearly defined roles for data management. These roles are critical to: first, unlock data that lies dormant across the enterprise and second, to leverage the potential of AI and improve data-driven capabilities
Ultimate Thoughts
For a while we all have known that Retail is changing, it's not extinct, but it's becoming an additional revenue-driving channel for most of the brands. Certainly for some brands, it's as tough as it's ever been. But can it be sustained for longer time period? Is it even worth continuing to invest resources in it? Well that depends for sure.
For brands that do not pay attention to the very disturbing challenges that theretail channel presents, it'll be increasingly difficult to be successful. For those that continue to keep or even build a new physical store experience, it's time to figure out how to connect it to your other online channels .Or else, you risk simply by becoming a statistic in the future.