Coronavirus: An alarming threat to global business, supply chain and tourism
Business Insider reveals that the coronavirus could cost China's economy $ 60 billion this quarter. It is very essential to act fast to avert a bigger hit
China Central and local governments have allocated $ 12.6 billion so far to fill on medical treatment and equipment. As a result, the manufacturing and service sectors are badly affected
According to Gartner, the virus could lead to 5-10% fewer iPhones shipment this quarter and the production of popular Air Pods will ramp up
Coronavirus has caused many more threats to the global economy. China is one of the most powerful economies of the world, the outbreak of the disease has hampered China's economy much more deeply intertwined with the world's economy. A report by team in Frost and Sullivan has said that China's GDP growth is slipping from 5.9% to 5.4%. This is seen due to the hindrance on various factors: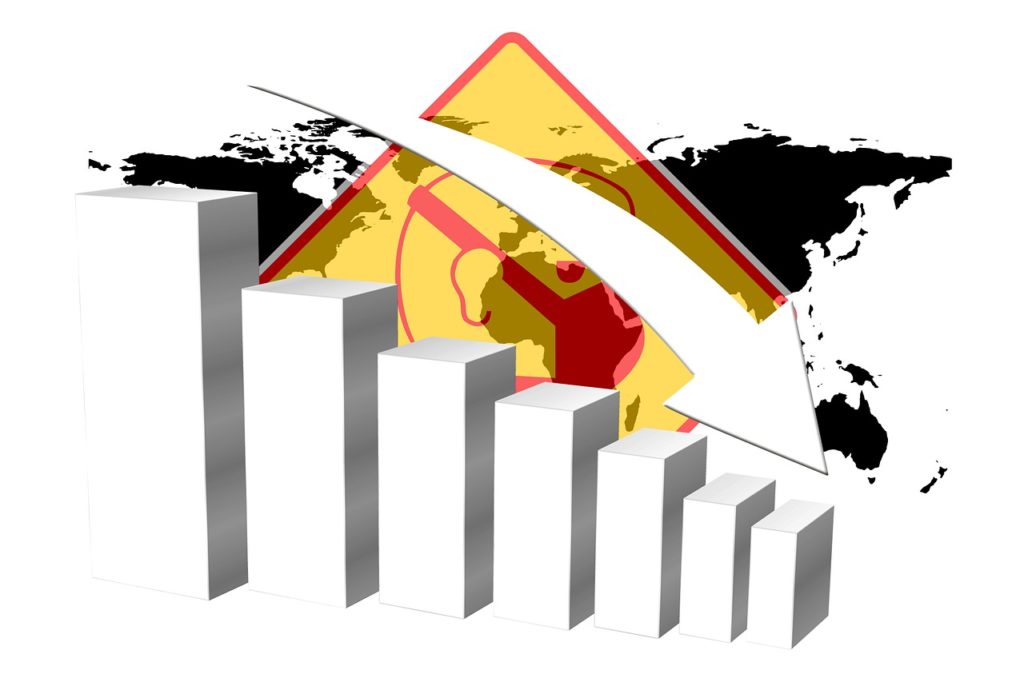 Macroeconomic issues
The epidemic has affected the key macroeconomic indicators which have reduced GDP growth. Oil prices have fallen due to reduced demand from China which is the world's largest importer of oil. Also, the demand for jet fuel has reduced due to travel restrictions. There is a more and deeper cut to interest rates than in 2019.
The U.S. is likely to see a significant drop in retail imports in 2020 compared to 2019. This is because the U.S. is a major importer of China. Similarly, there's also a strong likelihood of Chinese defaulting to import $200 billion of agricultural goods from the USA. This commitment was made in the U.S. – China trade deal of January 2020. If such circumstances continue, trade hostilities will increase in future.
Impact on supply chain
China is unable to export and import a large quantity of goods and services due to the heavy amount of investment on public health. India, the world's fifth-largest economy and a major importer of electronic goods from China, stands to be affected by the higher prices of Chinese electronic components.
Higher prices were caused due to supply shortages. According to Forbes, reduced imports from China are also likely to intensify food inflationary pressures in 2020. Factory shutdowns are causing an obstacle in supply chains, delaying new product launches and dampening production in the high-tech manufacturing sector. Factory shutdowns have already caused job losses in large volume
Impact on tourism
This year is not a good time to be in the travel and tourism business. Airlines, hoteliers, tour operators and transport service providers have all been hard hit as a consequence of travel restrictions on busy China sector. Tourism- dependent countries like Thailand and Malaysia are also struggling economically as the disease is slowly getting spread in other countries and fearful tourists decide against venturing out.
Impact on the automotive industry
The automotive industry has been particularly hard hit due to the widespread disease. Hubei province, the epicentre of the outbreak, is one of the 5 major automotive manufacturing centres in China. This sector accounts for almost 9% of China's vehicle production. It's also a hub for auto parts production and domestic and foreign automakers. Stocks of automotive industries have diminished rapidly causing a global shortage of auto parts which will affect production volumes in 2020.
Change in a working pattern
Companies have started the new working methodology with the emergence of corona-virus. IBM (International Business Machine) which nearly three years ago ended remote work for some U.S. employees said that it had asked workers in coronavirus affected areas to work from home "wherever possible." Companies scramble to protect their employees even by cancelling conferences, making work –from- home and designing contingency plans for U.S. locations.
Similarly, Goldman Sachs said it has restricted business travels to South Korea, Italy and some parts of Asia. The software company Workday cancelled an annual internal sales meeting that was supposed to draw 3,000 people and is hosting a "virtual experience."
Besides, the virus also has some positive consequences. Some of them include:
The private business jet aviation industry is seeing growth as the rich and wealthy use their jets for business trips.
Online retailing industries are experiencing growth due to greater openness now to e-commerce (Online food delivering services or buying cars online) and restrictions to movement outside.
The demand for face mask has gone through the roof.
Healthcare industry is getting engaged in the invention of newer medical equipment and biotechnological devices