ABOUT TIKTOK
TikTok is a Chinese app owned by ByteDance, a Beijing-based Internet technology company founded in 2012 by Zhang Yiming. It is a video-sharing social networking service. People use TikTok to create short music, lip-sync, dance, comedy, and talent videos of 3 to 15 seconds, and short looping videos of 3 to 60 seconds.
At first, ByteDance launched Douyin in September 2016. Douyin was only for the Chinese market. Later, in 2017, TikTok was launched for iOS and Android outside of China. However, it only became available worldwide on August 2, 2018, including the United States, after merging with Musical.ly.
TIKTOK BAN IN INDIA
On June 29, 2020, India banned 59 Chinese phone apps, including TikTok. According to the Government of India, the app was using data illegally. Also, it was collecting information from people's phones when they download the app. The government said it was a threat to India's national security.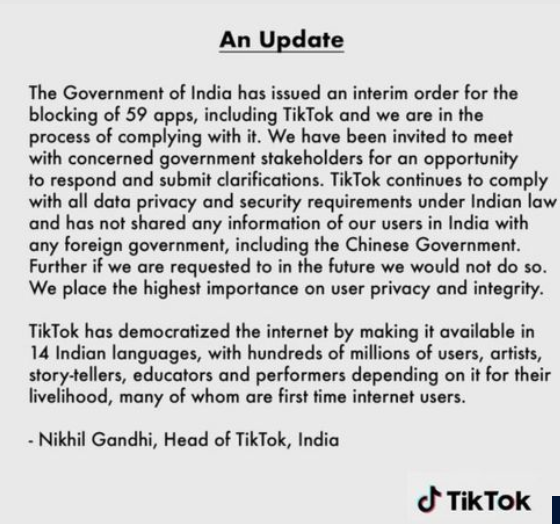 Another reason for the TikTok ban was the clash at the India-China border in the Himalayas. There was a dispute in the north of India in a region called the Galwan Valley. The fight between India and China over their shared border is over decades.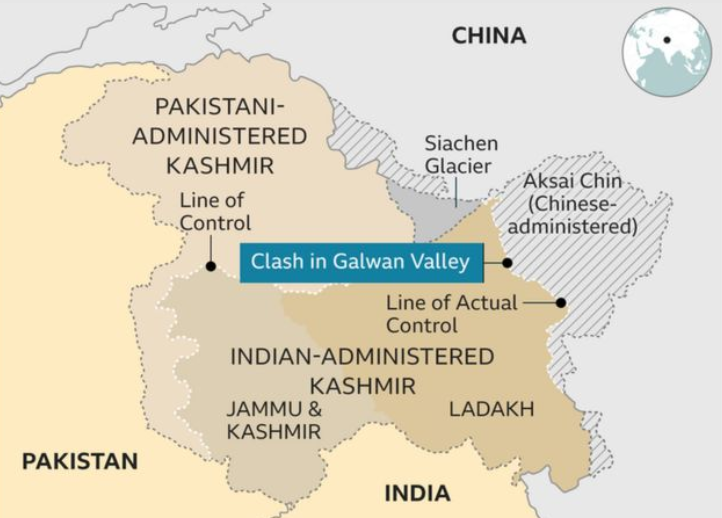 India accuses the Chinese army of crossing the border into India. Also, some satellite images showed new buildings in the Indian Territory. On June 16, 2020, 20 Indian troops died in the clash between the Chinese and Indian army.
TIKTOK CONTROVERSIES
Many studies show that once a person starts using TikTok, it becomes hard to stop. There was an addition of an addiction reduction feature to Douyin in April 2018. The feature encouraged people to take a break every 90 minutes. Later, due to serious addiction concerns, the trait was rolled out to TikTok in 2018. Also, TikTok uses some of the top influencers such as Gabe Erwin, Alan Chikin Chow, James Henry, and Cosette Rinab to encourage viewers to stop using the app and take a break.
Moreover, the use of TikTok also leads to a decrease in the attention span. Most of the TikTok users are teenagers and youths whose brains are still developing. As they watch the clips repeatedly on TikTok, they get easily distracted while doing their work.
Egypt sentenced five women to two years in prison on July 27, 2020. The reason was over TikTok videos on charges of violating public morals. Also, the women had to pay 300,000 Egyptian pounds.
Similarly, many other countries showed content concerns. They thought the contents were obscene, immoral, and vulgar. Countries like Indonesia, Bangladesh, India, Pakistan, the USA, and Australia have already issued temporary blocks and warnings.
TikTok is popular among teenagers and youths. So, there are high chances that sexual predators use the app too. Hence, this increases the risk of cyberbullying.
Many users have reported cyberbullying on TikTok. The contents directly or indirectly bully people on racism, gender, income level, disability, and so on. TikTok suppressed videos targeting disabled people and LGBTQ+ to limit cyberbullying in December 2019 (Source: Report by German digital rights group Netzpolitik.org). Moreover, TikTok had to suppress videos that insulted abnormal body shape and ugly facial looks.
Among other data, TikTok collects the following data in its privacy policy:
Usage information
IP addresses
User's mobile carrier
Unique device identifiers
Keystroke patterns
Location data
According to web developers Talal Haj Bakry and Tommy Mysk, when users share videos and other content through HTTP, there is a risk to their data privacy.
More controversies on user privacy concerns are:
| | |
| --- | --- |
| DATE | CONTROVERSIES |
| January 2020 | Check Point Research found a security flaw in TikTok. The flaw could allow hackers access to user accounts using SMS. |
| February 2020 | Reddit CEO Steve Huffman criticized TikTok. He called the app spyware. Also, he stated that the app is fundamentally parasitic. The fingerprinting technology the app uses terrifies him. Moreover, he feels that the app is always listening. |
| February 2020 | Due to privacy and security concerns, Wells Fargo banned TikTok from its devices. |
| May 2020 | The Dutch Data Protection Authority announced an investigation into TikTok for privacy protections for children. |
| June 2020 | The European Data Protection Board announced to assemble a task force to examine TikTok's user privacy and security practices. |
| August 2020 | The Wall Street Journal reported that TikTok tracked Android user data. It also included MAC addresses and IMEIs. It was a violation of Google's policies. The report led to the launch of an investigation by the Federal Trade Commission. |
TikTok Controversies